Ambient Worlds : Soundscape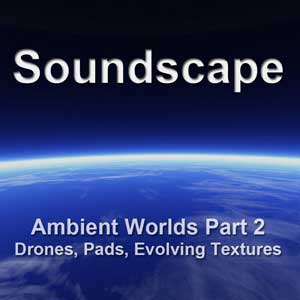 Available as a digital download for £19.99 direct from Haunted House Records


Product Description
The sounds of chilling alien environments, evolving life forms, haunting spectral events and serene pads come together in the latest sonic assault of ambient soundscapes from Haunted House Records.
Ambient World 2: Soundscape features 76 drones, pads and evolving ambient sounds designed to designed to pack a twisted ethereal punch to your music or film production. Each 24-bit Wav is offered with variants for added flexibility. High-end digital signal processing has been used throughout.
This library is ideal for adding ambience and tension to any electronic music, from dance through to ambient and IDM. The pack will also finds fans among TV, film and foley producers.
All sounds supplied in 24bit 44Khz Wav files.
76 High quality drones, ambient soundscapes and pads.
Over 1gig of 24bit samples.
Audio Demo Song.

Download 5 samples from this collection of ambient drones, pads and evolving textures. This demo pack is 36meg in size.

Also available from



Terms and Conditions
Please view our standard Terms and Conditions for the purchase and license of this sound effects library.