Experimental Percussion : Experimental Noise Loop Library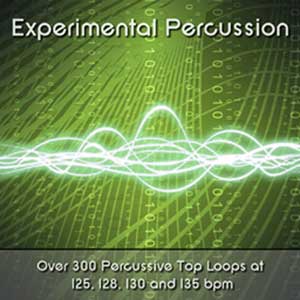 Available as a digital download for £19.99 direct from Haunted House Records


Product Description
Infect your dance tracks with this twisted collection of synth and noise loopscapes spanning tempos from 125 to 135bpm.
Those familiar with the acclaimed Haunted House will be familiar with the outrageous sonic adventures that comprise the Electronic Critters series.
This pack brings the label's talents to the dancefloor, offering 300 gritty, electroid, esoteric ambience loops, percussive crank-outs and tempo-syncopated loops for layering into house, techno, IDM and breaks tracks.
For added flexibility, most loops are offered in three or four variants.
Want to sound like a bunch of robotic goblins have taken up residence in your system? Then look no further.
All the samples in this collection come as 24bit wav files.




The following demos will play a few selected bars from this library, and then mix in some drum patterns. This library contains noise/texture loops only. No drum samples are included in Experimental Percussion.



Audio Demo Song.

Download 16 samples form this collection of twisted percussion top line loops. This demo pack is 21.5meg in size.

Also available from



Terms and Conditions
Please view our standard Terms and Conditions for the purchase and license of this sound effects library.