Back to Blog
Zoetrope and Lustmord Score
Posted on 4/28/2011 7:53:34 AM by admin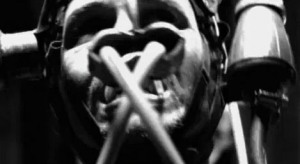 I am a huge fan of the dark ambient pioneer
Lustmord
. One of my favourite albums of his is the sound track to a short film called Zoetrope.
Zoetrope (1999) is an experimental avant-garde short 18 minute film by music-video director Charlie Deaux. It presents a haunting, apocalyptic story of man's metaphysical existence.
The film is pretty bloody disturbing and the soundtrack even more so. Here is a trailer that you can watch.